Digital IDs, or as NTMY like to call them, Smart IDs,are becoming an essential element of any organization. They not only control admittance to secure the organization's locations but allow employees to access a range of other services, improve safety and provide valuable insight for business managers. All this with one click and without the hassle of updates or the loss of a physical card. These Smart IDs can be designed, created and shared via the NTMY app.
What are the key advantages of NTMY Smart IDs
NTMY Smart IDs are simple to design
Smart IDs are easily accessible to anyone with a smartphone/ mobile. They can be created on the NTMY app and designed by NTMY professional digital designer to tailor to your organization's needs. You do not need to print Smart IDs; they are linked to your phone and are easy to revise if you need to change the design or update your brand logo. Finally, they are hassle-free vs physical IDs regarding the print | re-print funnel process.
NTMY Smart VIP IDs provide higher security and control to your organization.
They provide a point of differentiation where you can integrate the NTMY Smart VIP IDs access with car park entry points, lifts and reception turnstiles. These key advantages allow stakeholders trouble-free access to where they need to be, and security managers can easily control access to sensitive or higher security areas and assets.
NTMY Smart IDs are Eco friendly
As we all know, global warming is a global concern. All governments are raising concerns and solutions for organizations to follow to support preserving our planet. Choosing a NTMY Smart-ID is good for the environment and makes your organization an ally to an alarming global concern.
So, are you ready to improve your security and onboard a digital transformation?
If you struggle with the era of digital transformation, NTMY is the smartest way forward through seamless Smart-ID integration in a few simple steps.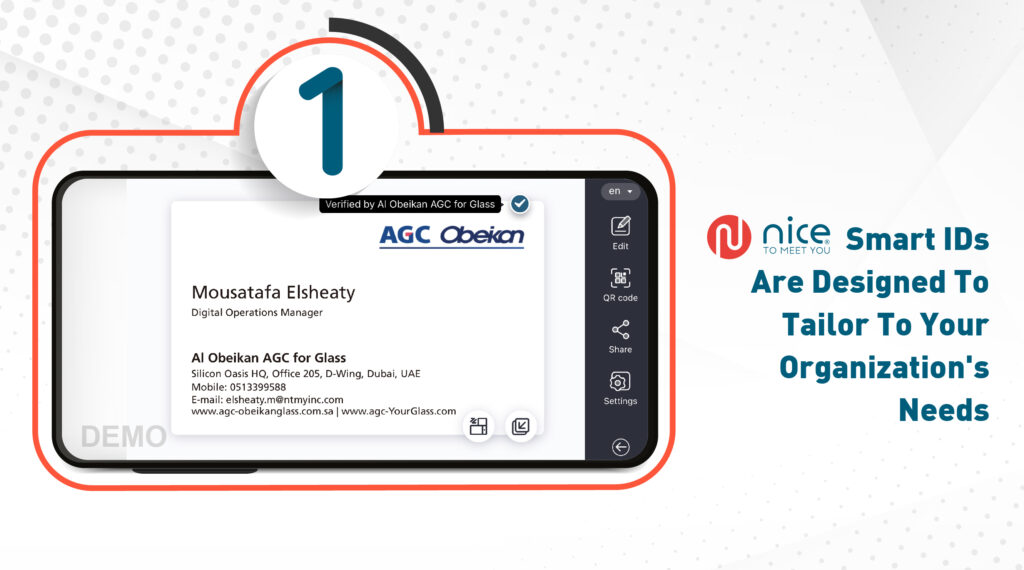 The Smartest Way Forward
NTMY's solutions is the way of the future–and it's in the palm of your business's hand. Contact NTMY Team today to learn more about the solutions they can offer for your business and how they can help bring you into the future of Smart IDs.