Digital Employee ID Cards
Digital Employee ID Cards
A smarter and more secure way to verify employee ID.

Enhance your security and make onboarding your employees easier than ever, whether they're joining you in person or remotely.
Join the 70% of companies embracing digital transformation, reduce the risk of impersonation and avoid unauthorised access.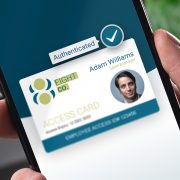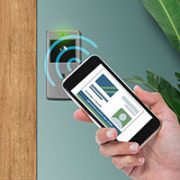 Get at-a-glance confirmation of a card's active status thanks to status badges.
With digital cards stored on password-protected mobile, identities remain secure.
Keep employee credentials and titles current with integration with your active directory.
Digital IDs can be authenticated globally thanks to a universally scannable QR code.
Employee onboarding made easy
Get in touch with the team today to discuss the benefits digitising your employee IDs.