As the leader of digital transformation in Saudi Arabia, MCIT is the first government entity to begin implementing NTMY digital identity and access card solutions on its premises. These government efforts are part of Saudi Arabia's heavy investments in technology, which allowed the country to rank 2nd among G20 countries in digital competitiveness.
NTMY's project with MCIT is part of our greater overall effort to deliver digital identity solutions to public and private sector entities in Saudi Arabia and throughout the region. We consider this a huge milestone as we move to support other organizations that are ready to adapt a technology that helps provide enhanced overall security control and drive the digital transformation agenda.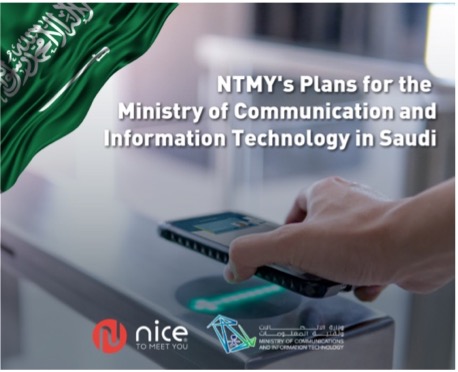 Signing with the MCIT in Saudi was a process that began long before we moved forward with the contract. We needed a visionary leader who was able to buy in on our strategies and purposes and see how we could help bring that organization into the future while adding its skills to our own.  Mobile-based access card IDs offer a number of critical advantages over physical ones. They:
Are easier for employees to keep track of, since they're on the mobile devices that employees use every day.
Cannot be duplicated or accessed as easily as other devices, which can provide a higher level of security.
Can be controlled more easily and effectively, which can make it easier to secure buildings and other locations.
However, convincing our point of contact of these advantages did not happen overnight. In order to establish the effectiveness of our strategy, we needed to show the higher level of security represented by our solutions. With mobile-based access cards and IDs, we can show higher levels of protection against identity theft and fraud. These elements were critical in obtaining our contract.
NTMY's Plans for the Ministry of Communication and Information Technology (MCIT) in Saudi 
We will begin by transforming the access control from a physical card base into a mobile phone base that offers higher overall security and better control. This white-labeled app, which is updated specifically for the MCIT needs, will help track movement through the physical location as well as providing better overall control over who can access those physical locations, including what parts of the building specific individuals can access in accordance with their job responsibilities and visitor management.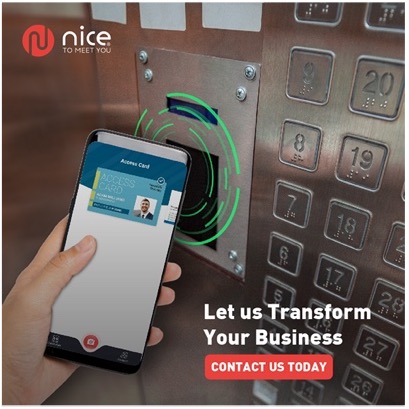 As NTMY establishes a place in the Saudi market, we also have the opportunity to impact the region as a whole through our enhanced security solutions. We aim to help our partners and customers transform into the digital world by providing mobile-based access cards and identification information: a technological solution that is not only more convenient, but also more secure. Our goal is to help more businesses across the region realize the importance of these vital types of technology, including how we can help them secure their businesses more effectively.
At NTMY, we provide an authenticated digital identity: a simple, easy-to-use solution for both identification and access purposes. Thanks to our involvement with the MCIT in Saudi, we hope to offer access solutions that are easy to validate, secure, and updated more frequently within an active directory, which can help reduce unwanted access to the facilities controlled by those solutions. Furthermore, these solutions are globally accessible for the large companies that choose to implement them.
The Way of the Future
NTMY's solutions make employee onboarding simpler, help control access to secure facilities, and make it easier to keep employee information up-to-date. It's the way of the future–and it's in the palm of your business's hand. Contact us today to learn more about the solutions we can offer for your business and how we can help bring you into the future of access.