Digital Business Cards
Safe, secure and easy to share.

Whether you're meeting in person or connecting online, share your contact information with just one click or scan.
Embrace your brand and give a digital-first impression with digital business cards, and stand out in a world where physical business cards are all too easily lost or thrown away.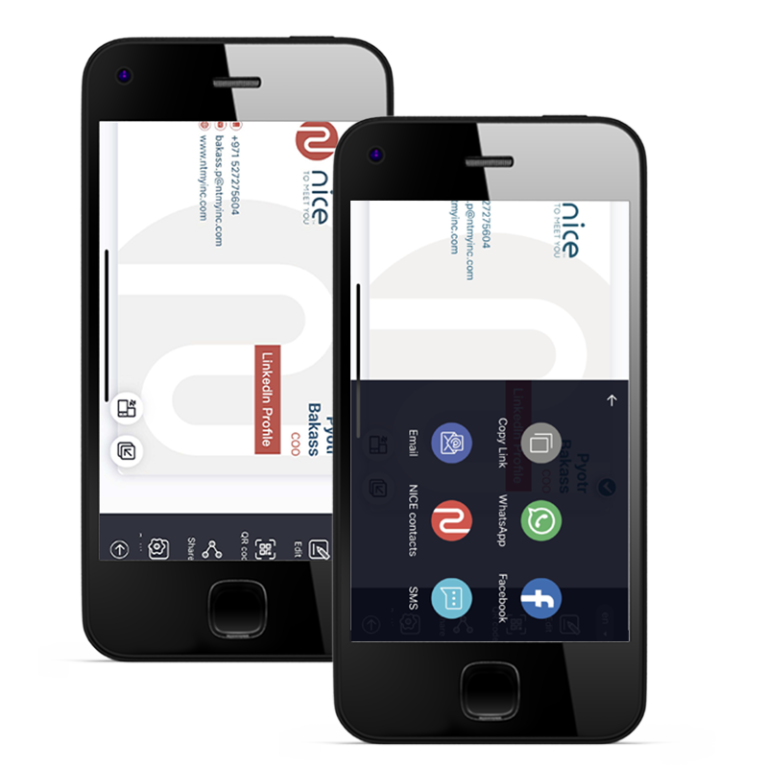 Share your contact details quickly and easily via SMS, WhatsApp, email and more.
With customisable click-to-call or click-to-email icons and links, it's quick to connect from the office, during meetings or on the go.
Place auto-generated QR codes in employee email signatures and other sales or marketing material for instant connections.
Share and store business cards during webinars, online conferences and even Zoom calls.
In-app contact book for easy networking
Get in touch with the team today to discuss how digitising your business cards can help grow your connections.